Receive a Professional Shopify store in 24 hours with InspiredTheme.
Building a successful Shopify store requires more than just buying a theme. Don't waste weeks struggling to set up your store and ending up with a less-than-ideal result. Let us help you kickstart your journey with a stunning and professional-looking store that will captivate your customers.
Shopify OS 2.0 Themes
Our themes are perfect for those who want a professional, designer-made website without breaking the bank. Get the look of a custom-designed site, without the price tag.
Explore themes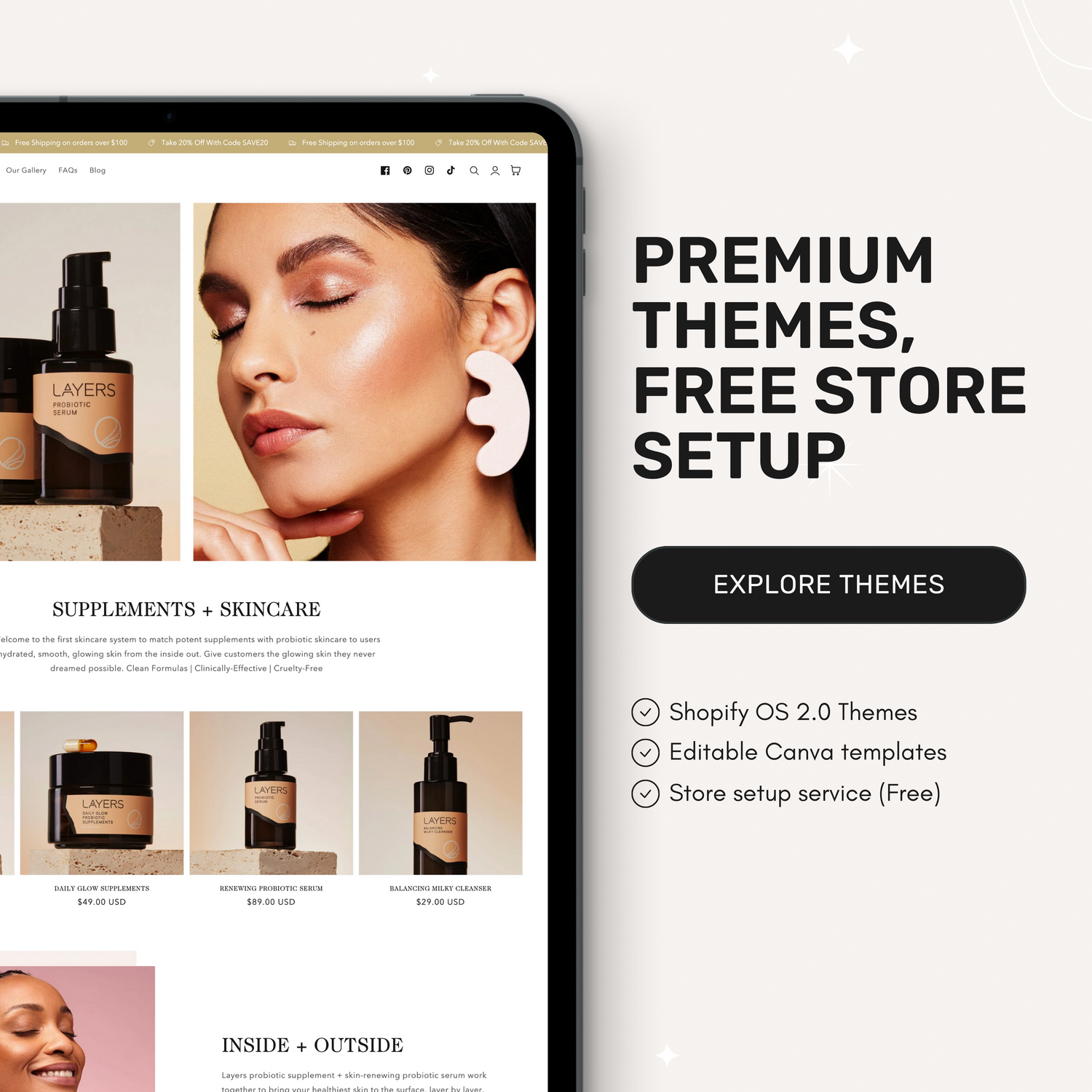 Free Store Setup Service
We'll handle everything from installing the theme, customizing the look and feel, setting up pages, navigation menus, and more. Let us take care of the technical details while you focus on making your store a success.
Explore themes
Step 1: Choose

Explore our collection of premium Shopify themes and find the one that perfectly suits your needs and style.

Step 2: Collaborate

Grant us access to your store as a collaborator, and simply complete our quick 1-minute questionnaire.

Step 3: Launch

Put on the finishing touches & Launch your site quickly and easily within days and without breaking the bank.
Explore our Featured Themes